Certify your company in impact & purpose. This course is right for you if you:
WANT TO BE A COMPANY THAT'S DRIVEN BY PURPOSE JUST AS MUCH AS IT IS BY PROFIT.
Your company is just as focused on building up its community, workers, customers and the planet as it is on garnering profits.
WANT TO WORK WITH LIKE-MINDED COMPANIES & LEAD YOUR INDUSTRY AS AN ETHICAL BUSINESS
You want to signal to prospective  partners, customer, clients and investors exactly how you do business.
ARE INTERESTED IN B CORP CERTIFICATION BUT IT SEEMS LIKE A MONUMENTAL UNDERTAKING
Your company's mission, vision and values are more than some CSR stunt — you live and breath them every damn day.
Use business as a force for good.
Join a global network of mission-driven companies changing the way business is done.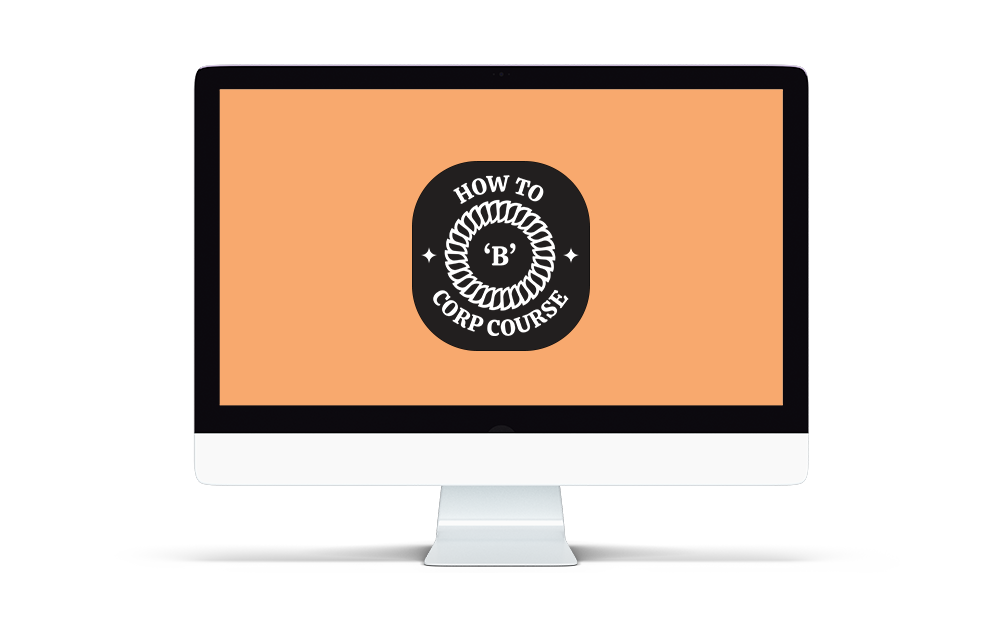 The goal of this self-study course is to demystify the B Impact Assessment and provide a step-by-step overview of the process to creating impact.
But some days you wish it did, well, more.
You want a company that's good for your customers, your workers, the planet, and everyone & everything in it.
You want a company that's driven by purpose just as much as it is by profit.
How to 'B' is for small and growing businesses that want to root their companies in impact in purpose. You believe in values such as paying workers fair wages, causing no unnecessary harm to the environment and collaborating with other like-minded businesses.
In this course you'll:
Learn all about the B Corp business model
Why it's quickly becoming the economic standard for purpose-driven businesses
How to apply its practices and values to create impact in your company
Greatly improve your business' standard operating procedures
Use your new-found business model as a catalyst that sets you apart
Transform your business into one that leads economic change.
By the end of this course you will:
"Society's most challenging problems cannot be solved by government and nonprofits alone…by harnessing the power of business, B Corps use profits and growth as a means to a greater end: positive impact for their employees, communities, and the environment."
On the fence about B Corp?
Pay-in-full, monthly installments or try Module 1 for free.
Trial
On the fence? Try Module 1 FREE
Payment Plan
Break up payments across 5 months
8 modules of video lessons

Certification attack plan
Pay In Full
Get 10% off when you pay in full
8 modules of video lessons

Certification attack plan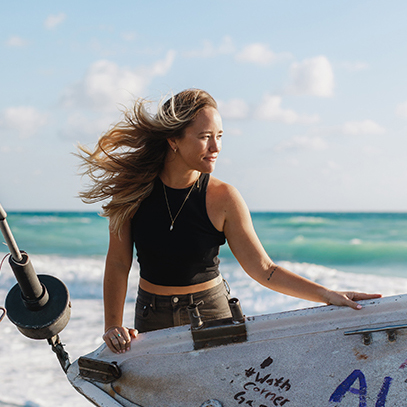 I'm Ashley, the founder and brand impact strategist behind Citizen Yard.
I built this course after going through the B Corp process for my own business. I struggled to find help and resources focused on assisting small and growing companies. Small companies have unique needs and it seemed as if the existing help solely applied to the big guys — so I figured I would make it myself.
I've spent over a year studying B Corp and the B Impact Assessment. The path to B Corp can be a long and overwhelming one. It's my goal to cut through the overwhelm for you and streamline the process to keep it enjoyable and exciting.
I take care of the confusion so you can focus on using your business to save the world.
Frequently Asked Questions
No. This course is for any one and every one who wants to learn ways to apply more impact and purpose in their business.
This is a self-led course with technical support for tech issues related to accessing the course. If you find you need a more hands on approach, we do offer "pick my brain" and consultation avenues for purchase.
Yes. Most B Corps are small businesses, including solopreneur-run ventures.
We are! We officially certified in December 2021.